'Happy Monday' My Lovelies! ....
How are you?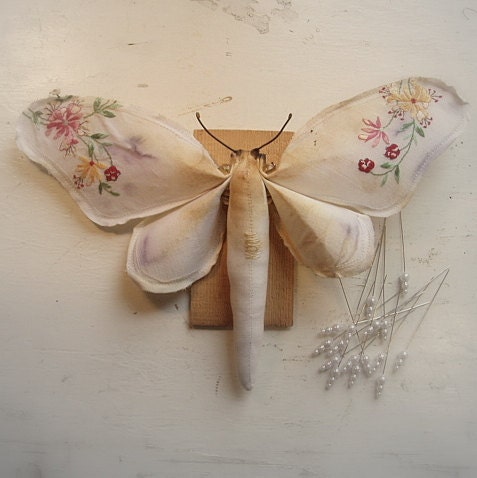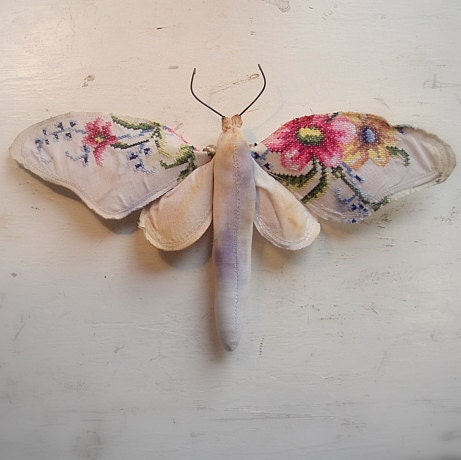 I recently discovered something really creative and different on Etsy that I 'earmarked' in my favourites to show you (when time allowed). That 'something' was a soft-sculpture moth ornament, made from vintage fabrics.
I thought today was a good day to 'pull them out of the hat' ~ even though that's usually white rabbits, I shall be pulling pretty moths out of mine!! Hmmm, let's move on.....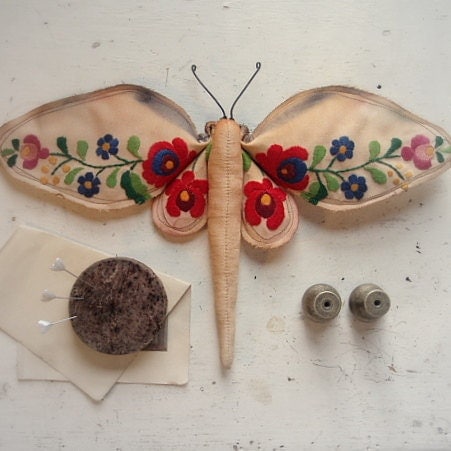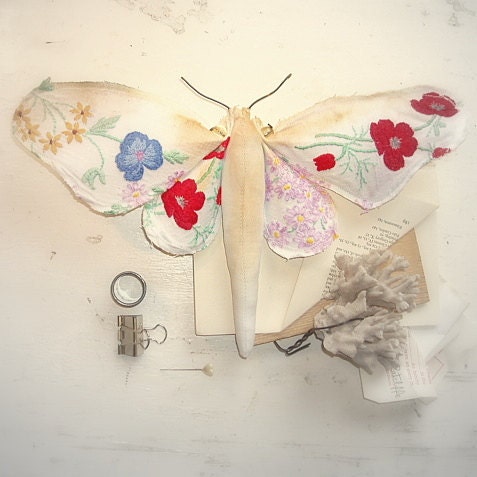 images above:
Soft sculpture moths by Mr Finch
I love these pretty moths made from lovely old rescued fabrics. I love that they are made by an English guy, who likes to be called Finch, (hence the shop name
Mr Finch
!), and lives with his wife and three 'crazy cats' ~ he sounds fun! A straight man that sews, how utterly fabulous!!!! lol [I don't mean to sound sexist, it's just a rare and precious find!! ].
I decided, I'd have a little look to see what other handmade moth themed items I could find on Etsy. There were some great finds, take a look at my favourites ...
Just finally, I have to add the point that I am not a fan of REAL moths!! Bleh! They eat all our t-shirts. Only around the abdomen area of the shirts for some reason?! Does that annoying phenomenon happen to you too?
If so, have you discovered any NATURAL prevention that really works? Alas, we have not and I am allergic to Moth balls and such, they trigger my asthma.
Oh well, these ones are all really lovely anyway, almost as pretty as their cousins the butterflies. We'll leave those for another day...
have a great week,
love,
Sally x0x
postscript: I just discovered that Mr Finch has a great blog - go visit him
here
!