Hello there!
How are you today?
I am posting this 'Monday Marvellous' post early as November 11th, was
Remembrance Day
and I was inspired by that. For the uninitiated, Remembrance Day is
a day when people in Commonwealth countries take time to remember and honour those who have made sacrifices in times of war and military conflict, so that we may be free.
Poppies are synonymous with Remembrance, in fact in my homeland of Great Britain we call today
-
Poppy Day ,
the Royal British Legion
sell paper poppies, and everyone from school kids to politicians are to be seen sporting one proudly. The reason Poppies are associated with this day harks back to the First World War, where the fields of Flanders, Belguim in particular saw some of the bloodiest and most concentrated fighting. Along with the loss of human life, buildings, trees and much flora and fauna perished. Miraculously perhaps one living thing to survive along with the luckier of the fighters was the Poppy. The beautiful fields of Poppies which flowered each year brought hope, colour and reassurance to the many still fighting. You may know the famous poem
"In Flanders Fields"
by John McCrae from 1915.
Here I have gathered a bouquet of modern poppies for you to enjoy.
love,
Sally xox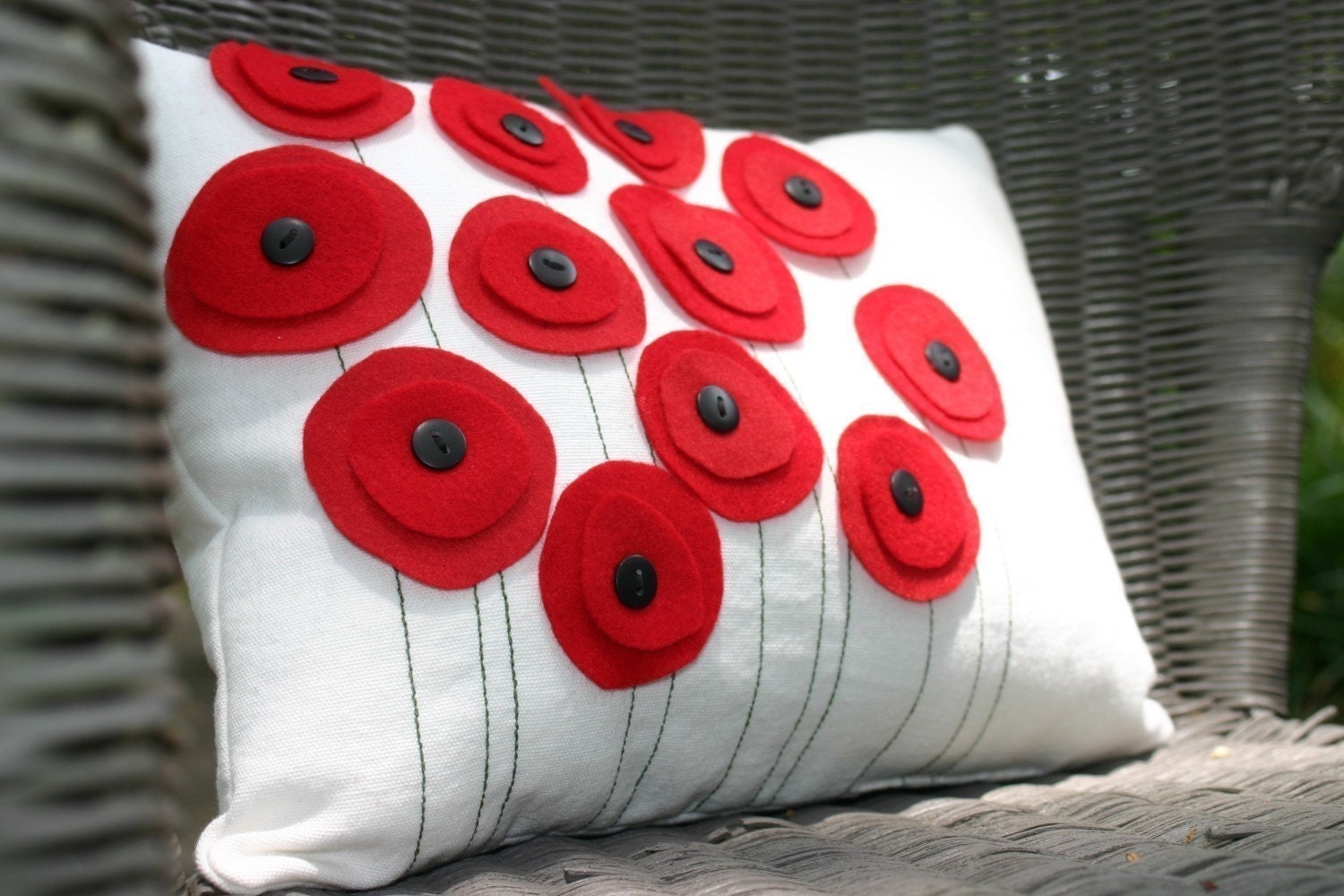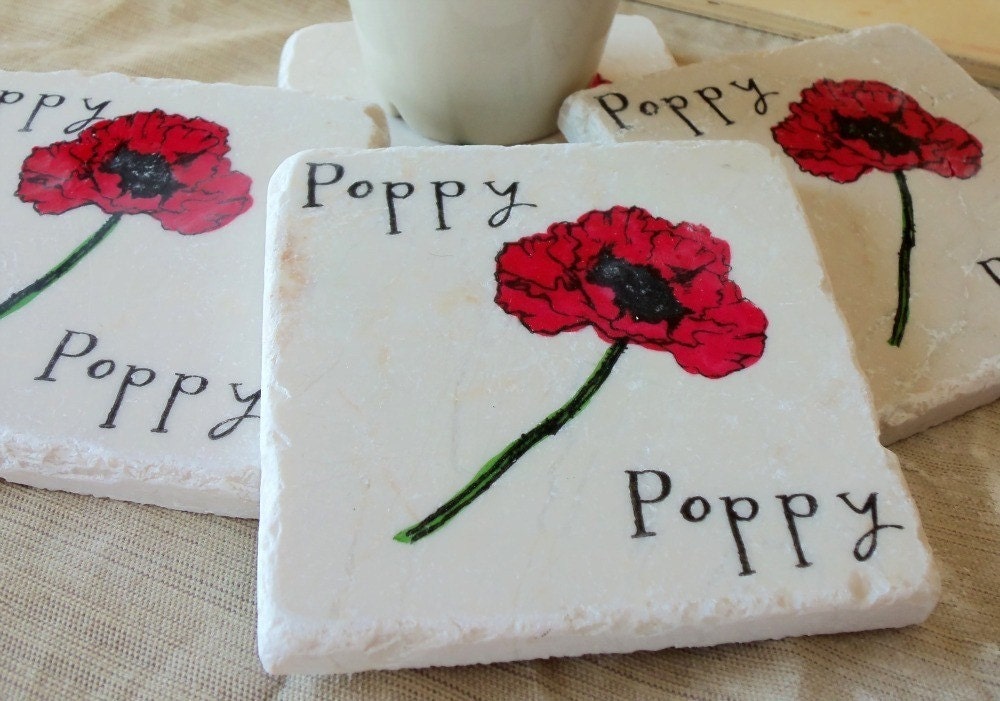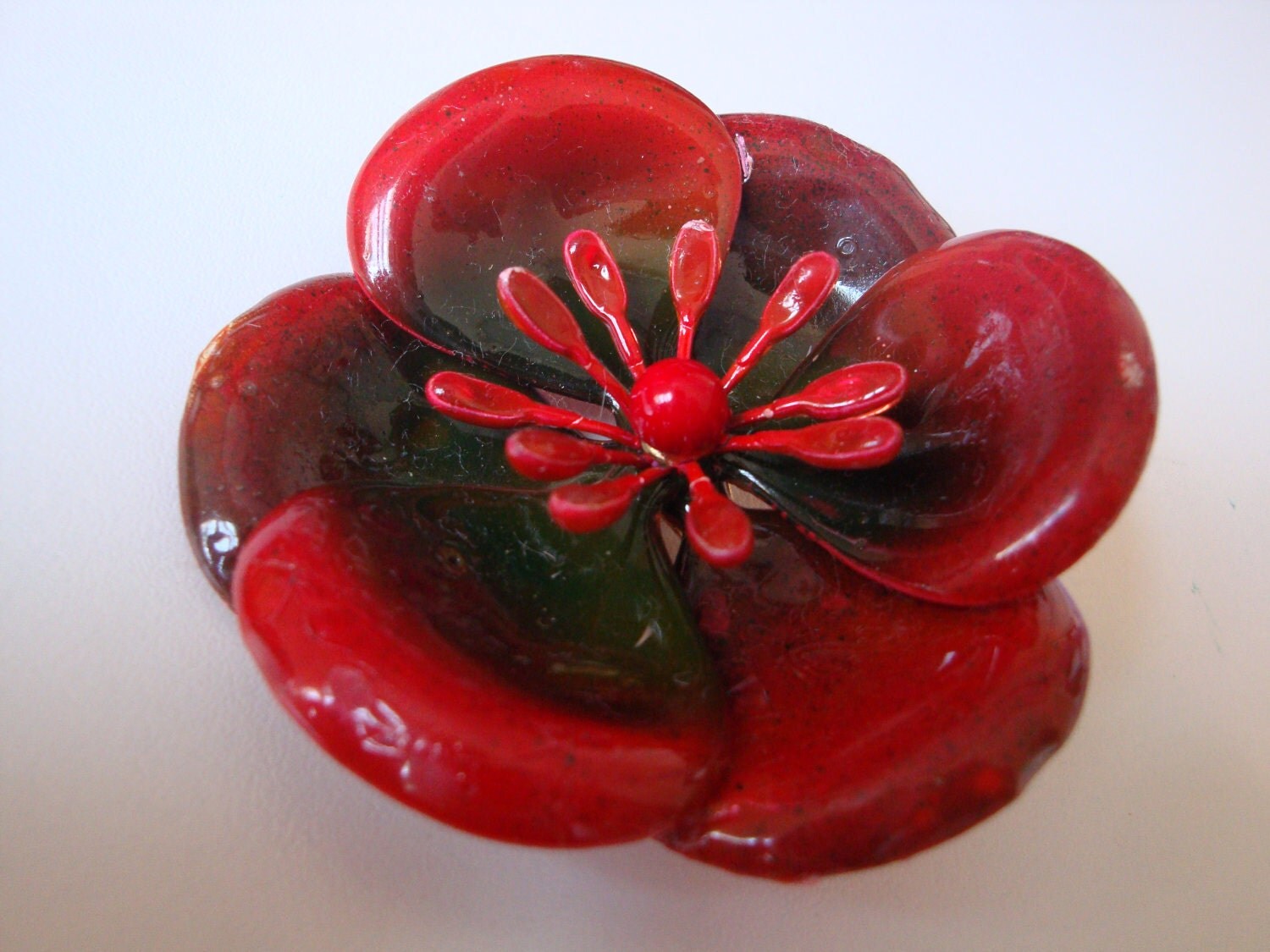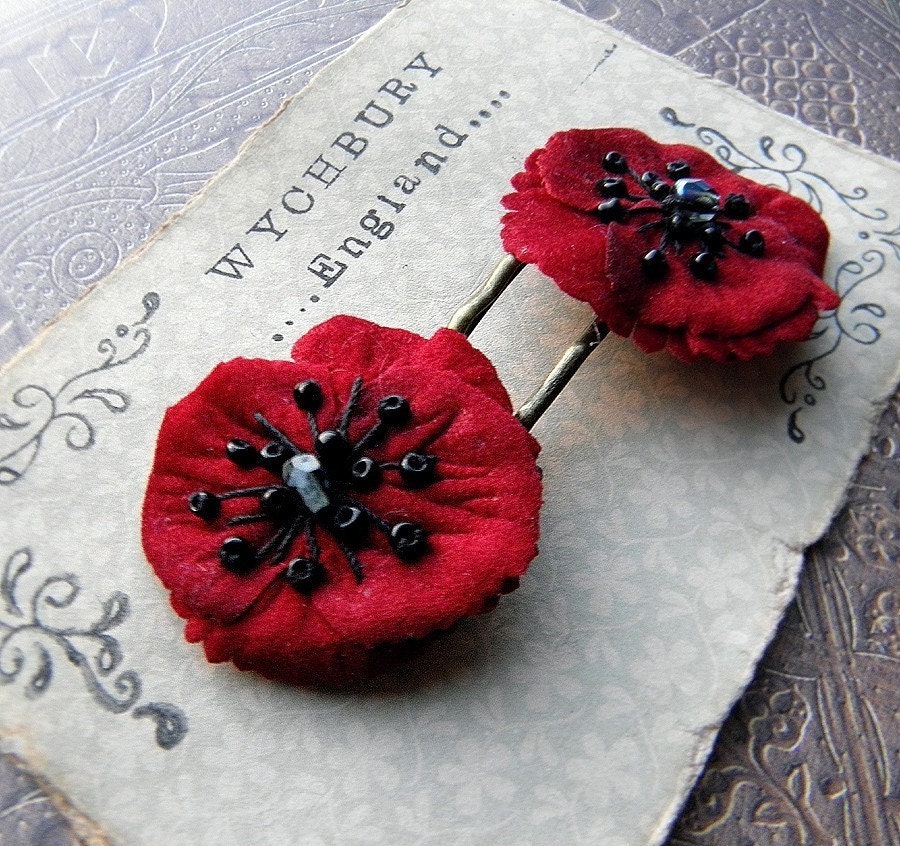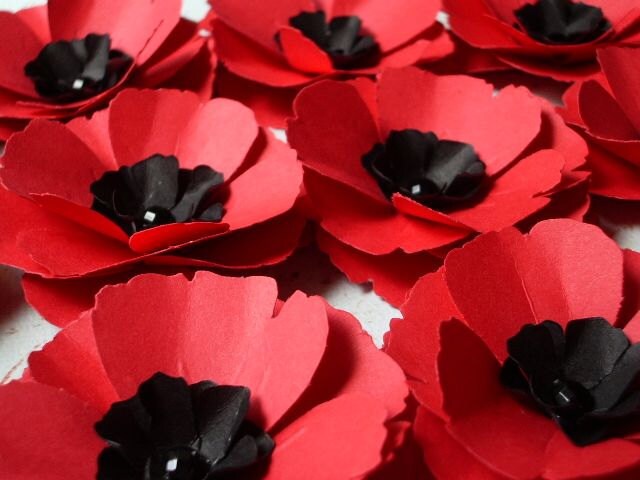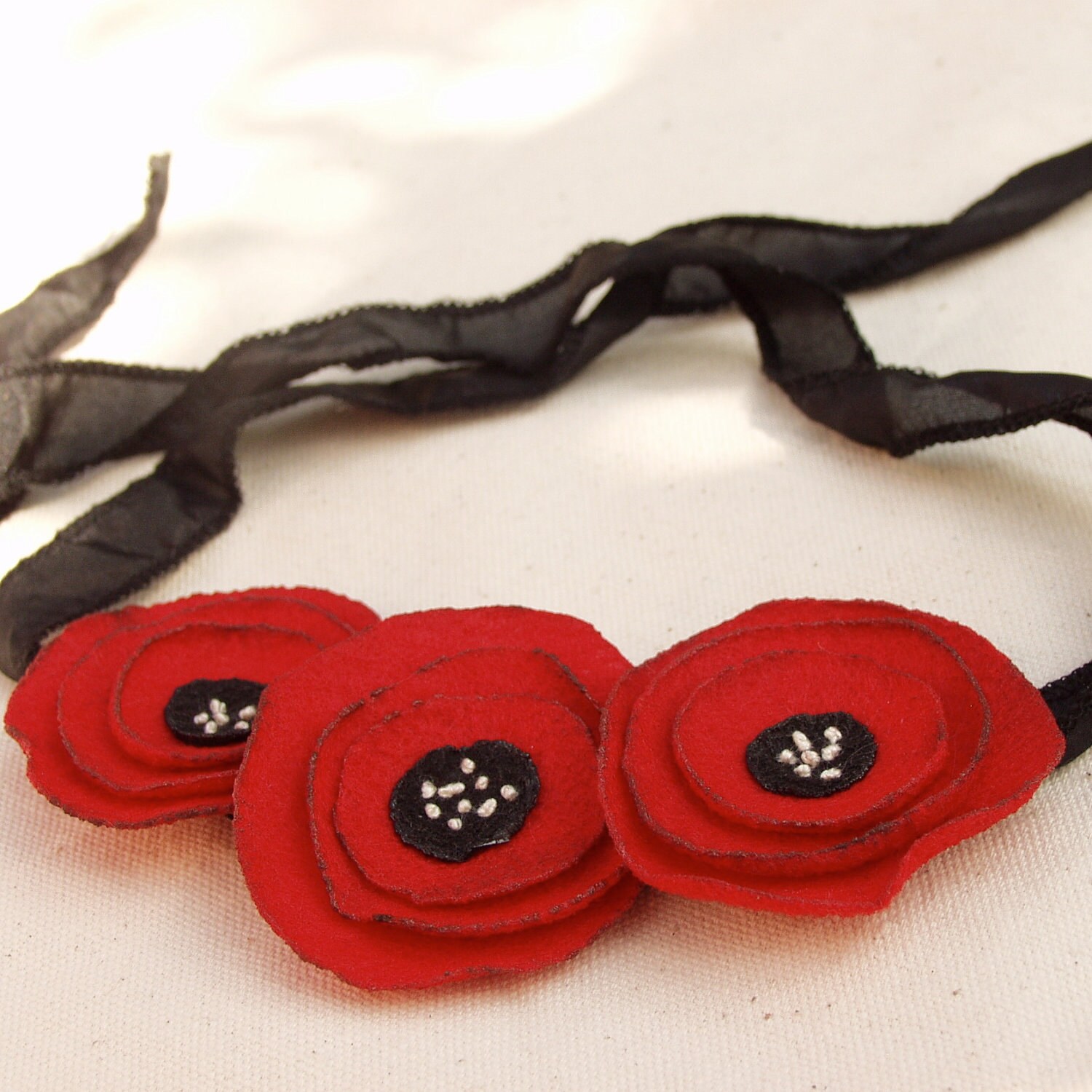 links:
Poppy cushion
Enamel Poppy earrings
Poppy tile coasters
Vintage Poppy Brooch
Poppy hair clips
paper Poppies
Recycled felt 'hair tie'